Vroom or bust: is Fast & Furious the ultimate franchise of our times?
A focus on family, diversity and big dumb stunts has turned this slow-starting caper into a 10-film, two decade-spanning speed racer
One can only imagine how story meetings for Fast & Furious movies go. Probably something like this:
"OK. We've done cars flying off roads, cliffs, trucks, into and out of trains, planes, boats, helicopters, skyscrapers, submarines. What can we do this time?"
[Long silence]
"I've got it: magnets!"
"Magnets?"
"Yeah. They have some huge-ass magnet car that pulls other cars through the air and through buildings and stuff."
"And then you turn it the other way and it flings them back out again!"
"Physics doesn't work like that."
"It makes absolutely no sense whatsoever."
"It's perfect."
Like a 1969 Yenko Camaro soaring off a Florida quay on to the luxury yacht of an Argentinian drug baron, the Fast & Furious franchise can be seen as one prolonged exercise in defying gravity. Its ascent has been difficult to believe but impossible to deny. It is the seventh most lucrative franchise in movie history. Now, with cinemas reopening at last, the long-delayed Fast & Furious 9 seems to be the movie people are most excited about seeing on the big screen. What began 20 years ago as a humble street-racing thriller has morphed into arguably the action-movie franchise of our times (we'll argue about that later). How did this happen?
No one would hold up a Fast & Furious movie as high art – even if the latest instalment is showing at the Cannes film festival. The dialogue is laughably clunky, the acting is often functional at best, the plot developments are soap opera-level ("She's not really dead!", "He's not really dead, either!"). And somehow, the more shark-jumpingly ridiculous the action sequences get, the more fans seem to lap it all up. Ridiculous action is now the point of Fast & Furious movies. Where rivals such as James Bond or Mission: Impossible pretend they're addressing deadly serious geopolitical conflicts, Fast & Furious has Dwayne Johnson redirecting a torpedo with his bare hands.
One of the most lovable aspects of the franchise's ascent is how haphazard it has been. Like the street-racing cars it was built round, the whole thing has the feeling of a standard-issue vehicle that has been souped up beyond all reason. Even the first film, 2001's The Fast and the Furious, was assembled from parts: the title borrowed from an old Roger Corman B-movie; the subject matter gleaned from a 1998 Vibe magazine article; the plot borrowed from Point Break, and applied to a gang who use high-performance cars to steal … DVD players. They were purely thinking of making a fast buck, but made lots of bucks: $207m (£146m) on a budget of $38m (£27m). Enough to prompt a sequel.
Except 2 Fast 2 Furious did not even feature the supposed star of the show, Vin Diesel: an actor so born to do this, he even changed his name to sound more like a car. Instead, Diesel's former co-star, Paul Walker, was teamed with a new partner, Tyrese Gibson. Then part three, Tokyo Drift, featured neither Diesel nor Walker, aside from a Diesel cameo tacked on at the end. Tokyo Drift's story had no real connection to parts one and two, either. Instead, it introduced a whole set of new characters, including the charismatic, snack-munching Han, played by the Korean actor Sung Kang. Han had first appeared in director Justin Lin's 2001 movie Better Luck Tomorrow – which had nothing to do with the Fast franchise at all.
It was only at part four, Fast & Furious, that the franchise really hit its current stride. Diesel's plans to move on to bigger and better things, such as his xXx and Riddick franchises, had backfired, so he returned as Fast's star and producer, with a high degree of creative control. Walker and the original crew also returned, now joined by Kang, and the story picked up where part one left off. (In the saga's muddled timeline, Tokyo Drift now fits in between parts five and six.) If you were plotting a movie franchise to take over the world, you would never do it like this, but the messiness turned out to be an asset. As critic Scott Mendelson observed: "The 'failure' to make a proper sequel for the first eight years created the kind of expanded universe that Hollywood now craves." Inadvertently, Fast & Furious had an Avengers Assemble feel of a gang whose backstories we all now knew finally coming together.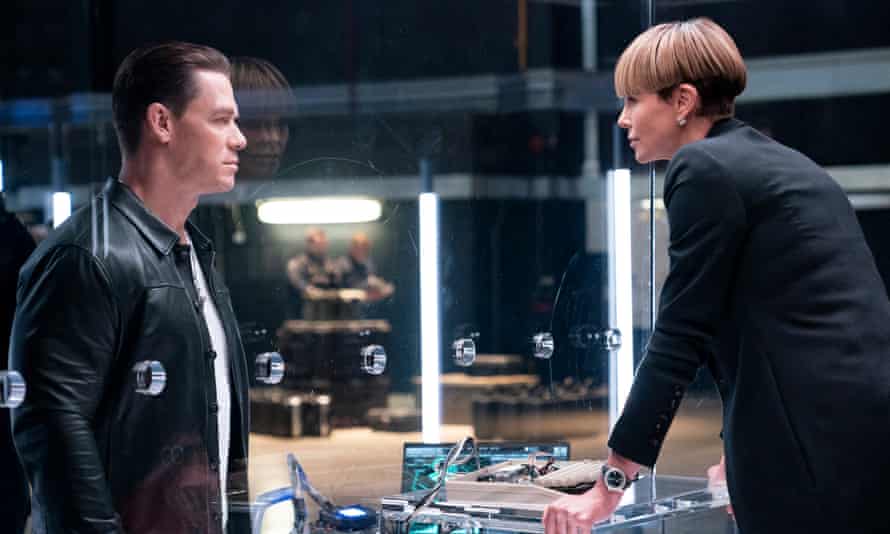 What's Your Reaction?